OU3 –Suspected Air Deposition Area 2
Operable Unit (OU) 3 consists of Suspected Air Deposition Area 2, on/north of the Erie Canal and east of Niagara/Orleans County Line. It is located in the blue-colored areas in the upper and far right corners of the map below: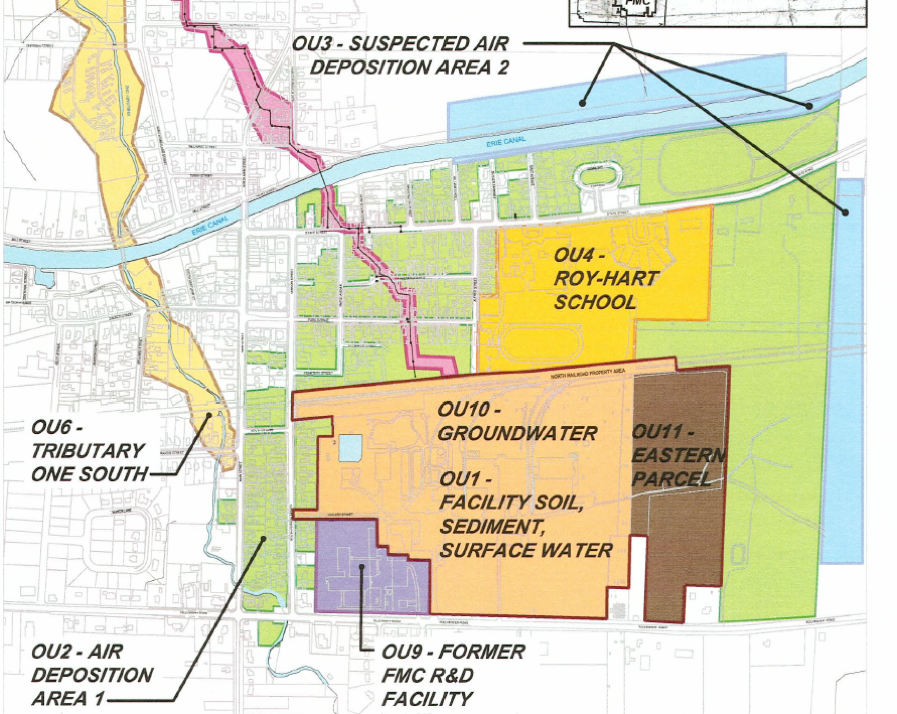 FMC submitted RCRA Facility Investigation (RFI) Report Volume X for OU3 in 2012 and the Regulatory Agencies accepted the report as complete in 2013. A draft Corrective Measures Study (CMS) report, dated September 2015, was submitted to NYSDEC and USEPA pursuant to the 1991 AOC. Pursuant to the Order, NYSDEC has accepted the draft CMS report for technical completeness.
©2021 FMC Corporation. All Rights Reserved. FMC, the FMC logo and all trademarks, service marks, logos, business names and trade names are the property of FMC Corporation and/or its affiliates or licensors in the U.S. and/or other countries.