Operable Unit (OU) 11 represents the FMC Facility Eastern Parcel groundwater and associated off-site groundwater contamination and is located in the brown-colored area (bottom right) in the map below: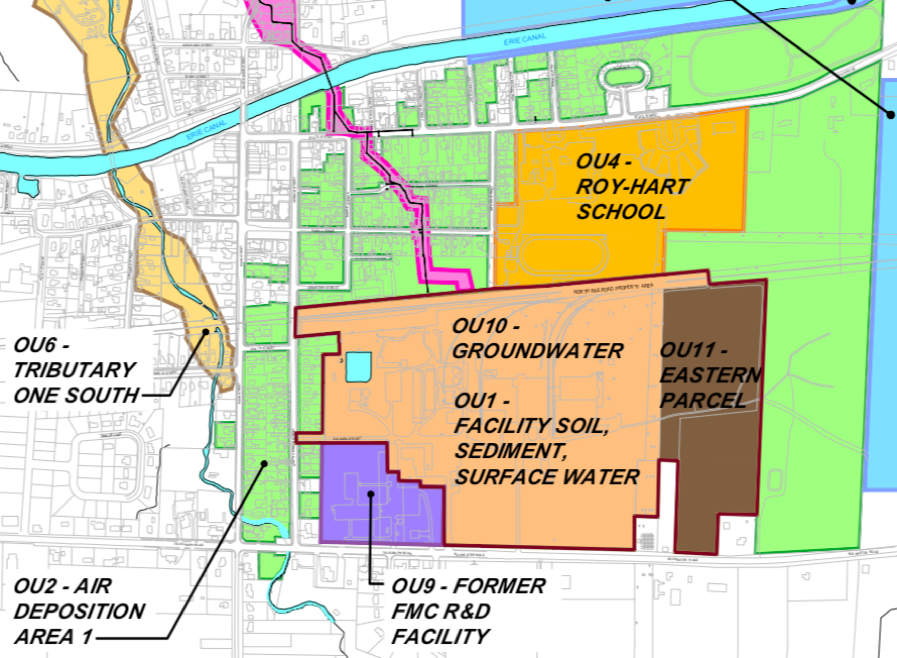 The RCRA Facility Investigation (RFI) report Volume IX.b Eastern Parcel (Operable Unit 11) was approved pursuant to the 1991 AOC, by letter dated May 19, 2017. A draft Corrective Measures Study (CMS) work plan was submitted pursuant to the 1991 AOC. FMC submitted a revised OU11 CMS Work Plan on October 4, 2019.
FMC will complete OU11 CMS within six months of receipt of NYSDEC approval of the work plan.
©2023 FMC Corporation. All Rights Reserved. FMC, the FMC logo and all trademarks, service marks, logos, business names and trade names are the property of FMC Corporation and/or its affiliates or licensors in the U.S. and/or other countries.