For the FMC Middleport Environmental Program, on-site and certain off-site impacted areas have been assigned Operable Unit (OUs) numbers that are designated, for technical or administrative reasons, to investigate, and as appropriate, eliminate, or mitigate a release, threat of release, or potential exposure pathways resulting from site-related impacts.
Please click on the links below or on the side menu to see a summary description and latest status of the individual OUs associated with the FMC Middleport environmental program. A map is also provided for the specific OU designations.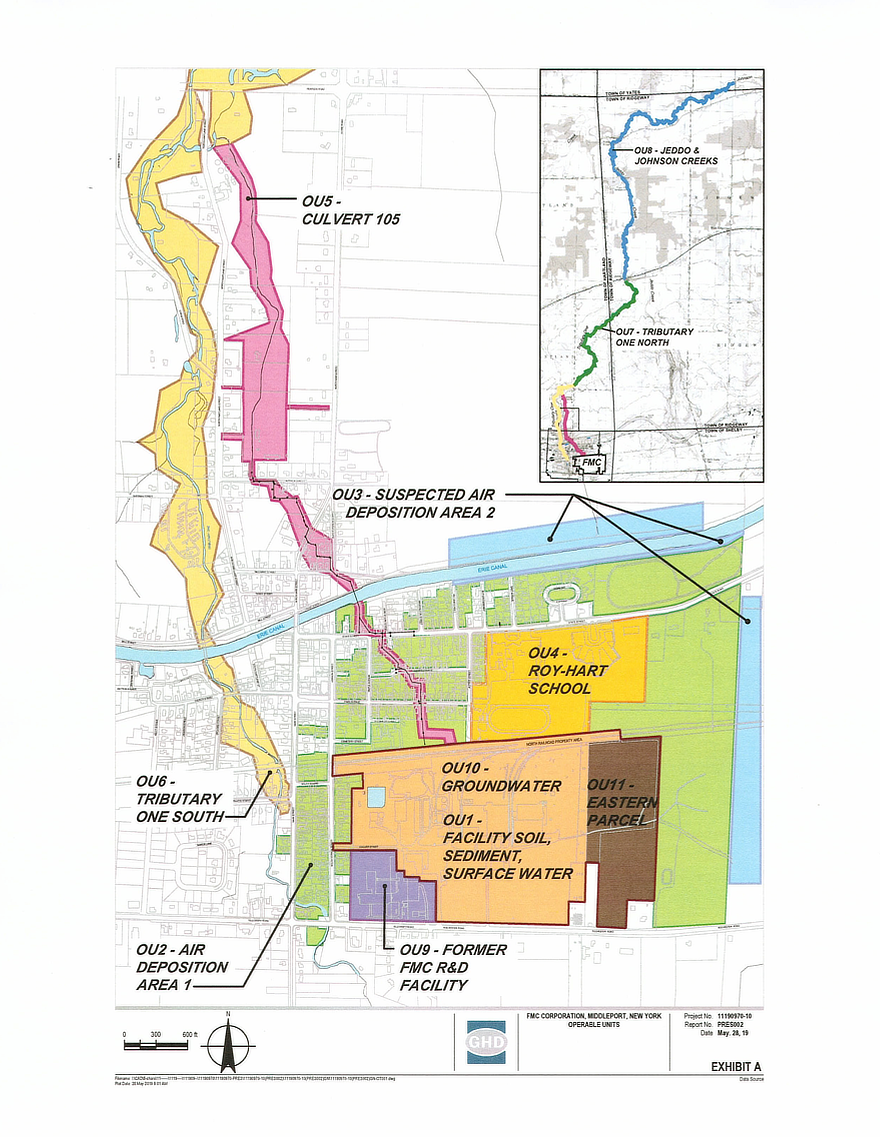 ©2023 FMC Corporation. All Rights Reserved. FMC, the FMC logo and all trademarks, service marks, logos, business names and trade names are the property of FMC Corporation and/or its affiliates or licensors in the U.S. and/or other countries.