Here are some of the ways FMC continues to be Middleport's valued neighbor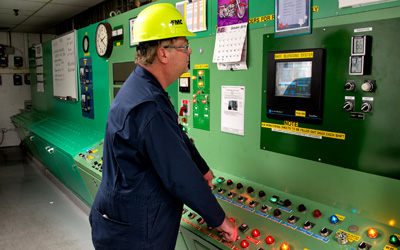 FMC Water Treatment Plant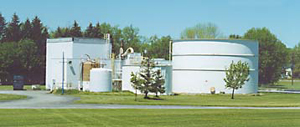 FMC's Middleport site has operated a comprehensive water collection and
treatment system since 1977. The system collects and treats rainwater runoff from the northern half of the plant site, where industrial activities occurred historically, and extracted groundwater beneath the surface of the plant property.
The treated water, as well as untreated storm water, is monitored and discharged to Tributary One pursuant to the requirements of a permit issued by the New York State Department of Environmental Conservation.
Middleport Plant Tours
FMC Middleport has frequent plant tours and Open House events to inform and explain Middleport's mixing and packaging operations and the onsite water treatment facility that collects and treats more than 40 million gallons of surface and groundwater.
Call us at 716-735-9769 to schedule your tour or presentation today.
©2023 FMC Corporation. All Rights Reserved. FMC, the FMC logo and all trademarks, service marks, logos, business names and trade names are the property of FMC Corporation and/or its affiliates or licensors in the U.S. and/or other countries.