Middleport's Valued Neighbor
FMC's History and Heritage in Middleport FMC has always been an active member of the Middleport community, sharing connections through both our business operations and through support of our schools, library, local service clubs, emergency responders, community programs and by addressing concerns.

Examples of this support include FMC's donations through the years of equipment, training programs and/or funds to beautify and promote the Village, keep library programs running, respond to concerns related to FMC's environmental program, help train local emergency responders and inform neighbors about the FMC Middleport plant. Long-time Middleport residents know that FMC is more than an employer providing well-paying jobs and contributing to the local economy.
FMC focuses its involvement on four public commitment areas: Safety, Operational Transparency, Community Leadership and Community Partnership. With these, we target supporting the community in the areas of Health and Human Services, Education and Science, Environment and Conservation and Arts and Culture.
In this regard, among the many community organizations we support are:
United Way
American Red Cross
Royalton-Hartland Library
Royalton-Hartland Central School District
Middleport Fire Department
Middleport Area Tourism and Beautification Committee
Gasport Lions
Royalton-Hartland Business and Professional Association
Middleport Food Pantry
Please see FMC Middleport's "Cultivating Community" brochure.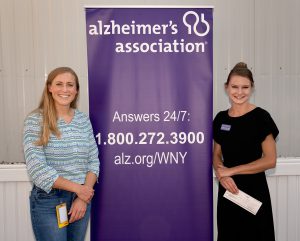 FMC Corporation, which operates the Agricultural Sciences plant in Middleport, has awarded a Community Mini-Grant to the Western New York Chapter of the Alzheimer's Association
Read More »
©2023 FMC Corporation. All Rights Reserved. FMC, the FMC logo and all trademarks, service marks, logos, business names and trade names are the property of FMC Corporation and/or its affiliates or licensors in the U.S. and/or other countries.