FMC Middleport is committed to open and transparent communication with the community. Middleport residents are always invited to contact us with questions. In addition, FMC regularly communicates with the Middleport Community Advisory Panel (CAP) and members of the Middleport Community Input Group (MCIG).
The Middleport Community Advisory Panel - CAP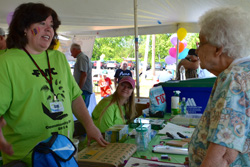 Established in the late 1990's, the FMC Middleport Community Advisory Panel (CAP) serves as a forum for open discussions between members of the Middleport and Royalton-Hartland communities and representatives of the FMC Middleport Plant.
Through regularly scheduled monthly meetings, the CAP provides an opportunity for local residents to meet face-to-face with the plant manager and other company officials to discuss community issues, environmental concerns and FMC activities.
This panel is the result of the Responsible Care initiative of the American Chemistry Council (ACC), which encourages member companies to regularly communicate with their neighbors and to respond to their concerns.
CAP membership is derived from a cross-section of the community and includes but is not limited to: parents, teachers, law enforcement, business professionals, clergy, students and retirees. Members are selected by community leaders and serve a three-year term on the panel.
The Middleport Community Input Group (MCIG)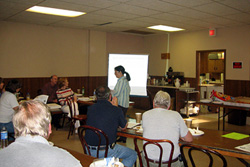 The The Middleport Community Input Group (MCIG) is a community group established to meet with FMC, regulatory Agencies – the U.S. Environmental Protection Agency, the New York State Department of Environmental Conservation and the New York State Department of Health – Village and other elected officials, and residents who live in the Agency study areas.

The MCIG meets to share ideas about Middleport's "path forward" including:
Future study areas and various accepted remedial options
Input from the community and property owners
Public review and comment on work plans before they are approved and implemented

More information can be viewed at the MCIG's website:

www.middleport-future.com
©2023 FMC Corporation. All Rights Reserved. FMC, the FMC logo and all trademarks, service marks, logos, business names and trade names are the property of FMC Corporation and/or its affiliates or licensors in the U.S. and/or other countries.