FMC Corporation, which operates the Agricultural Solutions plant in Middleport, has honored two Royalton-Hartland High School graduating seniors with separate $1,000 FMC Scholarships from the local plant.
The scholarships were awarded to Middleport residents Carly Eldridge and Sydney Newton based on their submission of an essay with the main focus on "Safety in the Community."
"As a company committed to safety, FMC is proud to honor these two exceptional graduates with scholarships and extend our best wishes for their future academic success," said Roberta Kloda, FMC Middleport plant manager.
Carly Eldridge has been a participant on Roy-Hart's swimming, volleyball and tennis teams and also a member of Student Council and the National Honor Society. She plans to study speech pathology at Elmira College.
Sydney Newton has played on Roy-Hart's field hockey team and is a member of Student Council, National Honor Society and FFA – Future Farmers of America. She plans to continue her studies in nursing at Daemen College.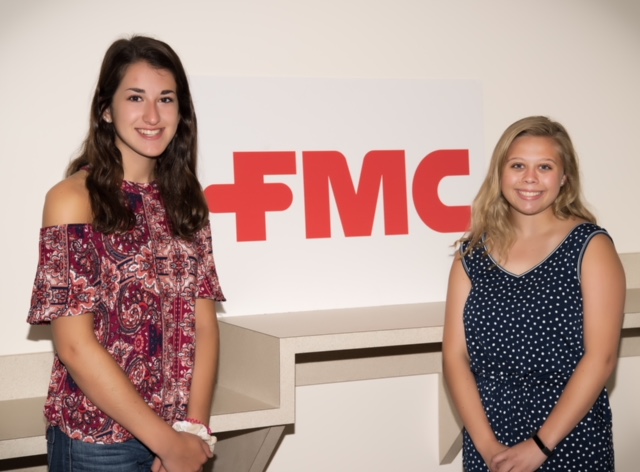 Middleport residents and Royalton-Hartland graduating seniors Carly Eldridge (left) and Sydney Newton (right) were the recent recipients of two $1,000 scholarships from the FMC Middleport plant based on their winning essay submissions on "Safety in the Community."