Environmental Initiatives / Studies

Soil Tilling / Blending
Soil tilling/blending involves the mixing of existing soils within an area in an effort to achieve an acceptable area-wide arsenic concentration in the soil.
As part of the Corrective Measures Study (CMS), FMC conducted a pilot study on two properties in Middleport to evaluate the potential effectiveness of the technology.
Initially, soil samples were collected on portions of two parcels of land used for the study to determine existing soil arsenic concentrations.
Soils at depths from 18-36 inches were mixed and blended. Soil samples were also collected after the soils were mixed or blended, and were analyzed for soil arsenic concentrations as well as organic content. These samples were compared with the samples taken prior to the tilling/blending.
Local residents had the opportunity to learn more about the pilot study at a Coffeehouse held in the village in January 2010. The Work Plan for the study is available online here.
Later, FMC submitted a report to the regulatory Agencies that evaluated the performance of the mixing technologies and presented conclusions and recommendations with respect to the objectives of the study.
A copy of the community presentation used to describe the findings of the Soil Tilling/Blending Study and the Phytoremediation Study can be found here.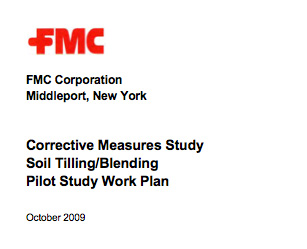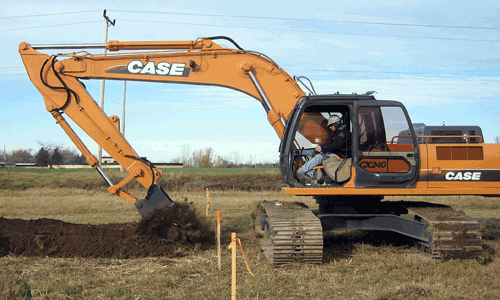 The Enviromix 2000 pictured here was one of the pieces of specialized equipment brought in to perform the soil tilling on two parcels of property in Middleport the week of November 16, 2009.
©2023 FMC Corporation. All Rights Reserved. FMC, the FMC logo and all trademarks, service marks, logos, business names and trade names are the property of FMC Corporation and/or its affiliates or licensors in the U.S. and/or other countries.