Environmental Initiatives / Remedial Projects

2007 Early Action Projects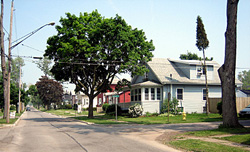 FMC Corporation, with oversight by the government regulatory Agencies, conducted remedial work
on the vacant wooded lot north of the FMC plant (Coe property), portions of Culvert 105 (between
the canal and Sleeper Street, including Margaret Droman Park, and between Sleeper and Mechanic
Streets) and on 10 residential homes north of the plant site. Preliminary work before the removal
of primarily surface soils on the residential homes
(9 on the south side of Park and 1 on Maple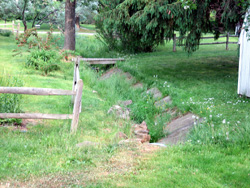 Avenue) began in mid-September 2007 with the clearing of vegetation.
All work was conducted with oversight by the government regulatory Agencies and followed an approved
health and safety plan. Particular attention was given to controlling dust and minimizing
inconveniences for residents. Project work plans and study reports are available at the FMC
document repository at the Royalton Hartland Community Library on Vernon Street in the Village.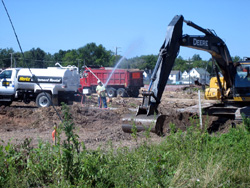 ©2023 FMC Corporation. All Rights Reserved. FMC, the FMC logo and all trademarks, service marks, logos, business names and trade names are the property of FMC Corporation and/or its affiliates or licensors in the U.S. and/or other countries.